Ph: Saskia Uppenkamp

This web page has stopped being updated since 2020. All updated information about Carlos Libedinsky and Narcotango can be found on the following social networks:
Facebook:
https://www.facebook.com/carlos.libedinsky/
https://www.facebook.com/NarcotangoOficial
Instagram:
http://www.instagram.com/narcotango_oficial
http://instagram.com/narcotango_oficial
Youtube:
https://www.youtube.com/c/CarlosLibedinskyMusic
Spotify:
https://open.spotify.com/artist/70sNEhx3ntOpapyIUpL79n?si=Ka7yvR5IReqBg-PrVq_-vA
NEWS
CIELO, by Carlos Libedinsky
(March 2020)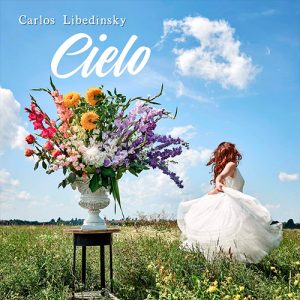 These album was created during 2018 and 2019, since I moved from Buenos Aires to Berlin. The music has all the brightness, the inspiration and the colors of the amazing, creative and friendly artists from all around the world, living, like me, in a new hometown.