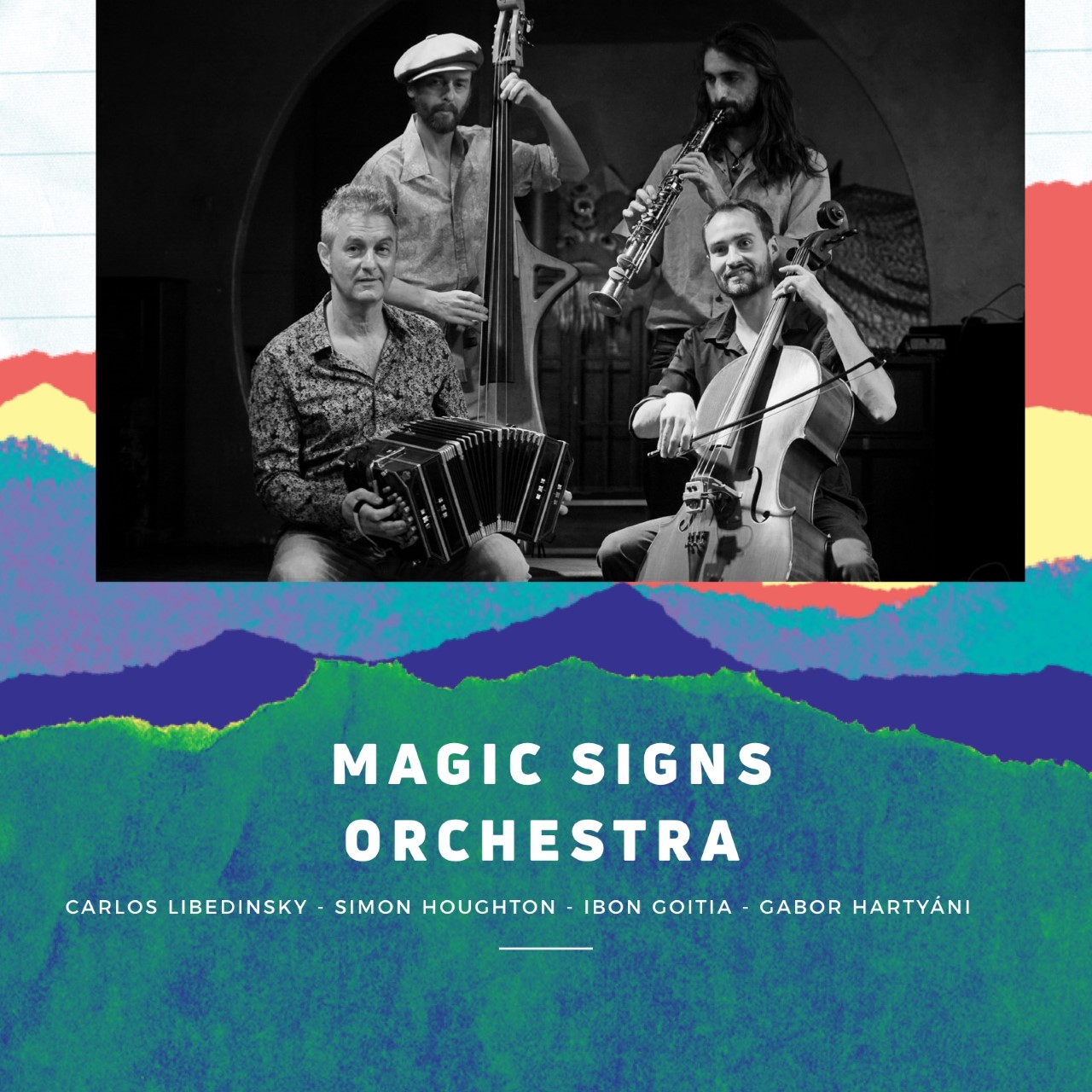 The MAGIC SIGNS ORCHESTRA is an improvisation group, guided with the "Hand Signs Improvisation system" that was created in Argentina by the musician Santiago Vazquez. MAGIC SIGNS ORCHESTRA features acoustic instruments and Live Electronics, bringing to the dance floor colourful landscapes which flow in unexpected directions. Based in Berlin, the ensemble brings together musicians from different countries, each bringing the special sounds of their roots:
Ibon Goitia (Spain) Sax & Flute
Gábor Hartyáni (Hungary) Cello
Simon Houghton (England) Double Bass
Carlos Libedinsky (Argentina) Bandoneon & Live Electronics
Carlos Libedinsky also guides the improvisations with the Hand Signs System.